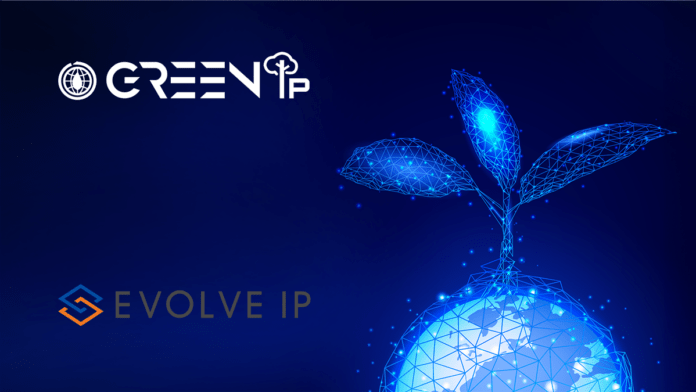 The partnership between Green IP and Evolve IP is set to revolutionise the cloud communications industry with a green business model. Green IP, committed to becoming a net carbon business, is leveraging Evolve IP's expertise for unified communications and cloud solutions. Their sustainable business practices are attracting new customers and driving an eco-friendly shift in the industry.
The collaboration aims to enhance business sustainability while boosting productivity and collaboration. With the future leaning towards mandatory sustainability, this partnership could offer a competitive edge to businesses prioritising green practices.
Doubling down on green innovation
Based in Poole, Green IP is committed to expanding its customer base twofold within the next year. However, the company's vision extends beyond just business growth. Green IP aims to pioneer sustainable cloud communications, striving to be a net carbon business. They offer innovative solutions that not only enable businesses to become more environmentally friendly but also boost collaboration and productivity. They champion a 'Work Anywhere' approach, reflecting the evolving dynamics of today's workforce.
Embracing a sustainable ethos
Green IP has made considerable investments in green technology, including electric vehicles, and powers its efficient office with renewable energy. This commitment to sustainability even extends to their merchandise, featuring environmentally friendly items like bamboo pens and recyclable coffee cups.
Evolve IP's key role
Evolve IP (EMEA) provides a carrier-grade platform and expertise in merging unified communications, collaboration tools, voice, and omnichannel contact centre solutions into the cloud. This partnership is in line with Evolve IP's commitment to sustainability and their goal of reducing carbon emissions.
Green IP making strides
The partnership is already bearing fruit, as Green IP has achieved its Climate Partner status, attracting attention from new customers. They have also launched a new website.
Importance of supporting eco-friendly practices
Matthew Brown, business development executive at Green IP, highlighted the importance of supporting eco-friendly practices and making a positive impact on the planet. He said:
"Customers are very keen to embrace our green vision. It's becoming more prevalent as climate change is something that no one can ignore now. We all have to play a part. 2024 will be a massive year for us."
Paul Harrison, managing director (EMEA) at Evolve IP, spoke about their shared passion for sustainability and its significant impact. He believes that the partnership is ideally placed to lead in sustainable business practices and offers a unique value proposition.
Final thoughts
The collaboration between Green IP and Evolve IP is more than just a business partnership; it's a symbol of an industry moving towards a greener, more sustainable future. As businesses increasingly prioritise sustainability, partnerships like these are likely to set the tone for the industry. The future is indeed turning greener, and it's refreshing to see companies taking the lead in this transformation.