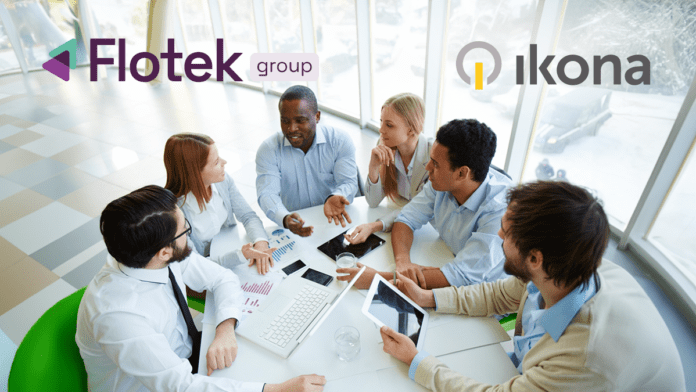 Flotek Group continues its growth with the acquisition of Cardiff-based IT and telecoms support company, Ikona IT Solutions. This marks Flotek's ninth acquisition in 18 months, expanding its geographical and service reach. The purchase of Ikona, one of Cardiff's longest-serving IT support businesses, strengthens Flotek's commitment to customer-centric and innovative IT and communications services. The acquisition also accelerates Flotek's growth plans in the capital, helping to realise their expansive future ambitions.
The Ikona Acquisition: A Significant Move
Ikona IT Solutions isn't just another company for Flotek. Known as one of the longest-serving IT support businesses in Cardiff, this acquisition holds particular significance. The CEOs of Flotek and Ikona, Jay Ball and Spiro Ginis respectively, have a professional relationship spanning 16 years. That ensures Ikona is being integrated into a group that values its legacy and reputation.
"We are pleased that Ikona IT Solutions has joined the Flotek Group. Ikona is an IT company with a wealth of experience in providing businesses with a truly varied range of IT and communication needs, all with a stellar reputation for customer service." – Jay Ball, CEO of Flotek
What this means for Flotek
This acquisition isn't just about corporate growth. It's about enriching the service offerings of Flotek. Ikona's diverse range of IT and communication services, backed by excellent customer service, will be a valuable addition to Flotek's growing roster. The integration of Ikona is expected to provide a more streamlined and comprehensive service for Flotek's customers.
Flotek Group has previously acquired Gower Business Systems, Cloud9ine, Liberty Solutions (Swansea) Limited, and Saecom in South Wales, as well as Mazing Tree, FlexiNet, ECS Solutions, and Toolk-IT in England.
Looking ahead: Flotek's ambitious plans
The acquisition of Ikona is part of a larger strategy for Flotek. The company is planning to accelerate growth in the Cardiff capital, creating a solid foundation in the South Wales area. This move is expected to pave the way for the realisation of Flotek's expansive future ambitions.
Final thoughts
The acquisition of Ikona by Flotek is a significant milestone in the latter's growth narrative. Not only does it add a reputable business to the group's portfolio, but it also lays the groundwork for Flotek's ambitious future plans. As we watch Flotek continue its impressive journey, it's clear that the company is living up to its reputation as one of the most prolific IT and communications providers in the region. And with two more deals in the pipeline before 2024, it seems the Flotek growth story is far from over.