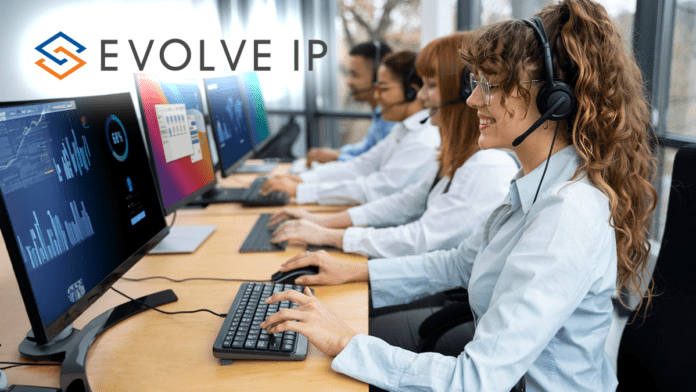 Evolve IP has introduced an artificial intelligence (AI)-powered call recording platform, Dubber Moments. The platform, Anywhere Call Recording, utilises Dubber's network-based speech intelligence and sentiment analysis to enhance customer experiences. The system records 100% of voice interactions across various platforms, including Microsoft Teams, and uses AI to analyse and generate insights from these conversations.
Key features include the ability to identify critical segments in conversations and provide actionable intelligence. This breakthrough could potentially reshape communication experiences across a spectrum of industries, from sales and HR to telemedicine and compliance.
A new era in conversation capture
Global partner manager, Alex Finn, commented, "
Anywhere Call Recording's new Moments features are a game-changer in harnessing the power of AI-driven conversation insights. It empowers businesses to tap into business intelligence, driving growth, enhancing customer experiences, and optimising operations for efficiency and productivity.
"
Uncovering deeper insights
This AI solution enables businesses to capture, analyse and react to important conversations and 'moments'. The technology identifies key moments in conversations and provides a deeper understanding of these instances in the context of the entire dialogue.
"We can analyse conversations to pinpoint pivotal moments based on contextual understanding," explained Alex. "Actions, complaints and a variety of additional conversational points can be automatically detected and flagged for action. By identifying these critical segments, Anywhere Call Recording generates immediately relevant insights from voice data."
Revolutionising communication experiences
More than just transcribing conversations, this AI solution offers actionable intelligence from every interaction, providing businesses with valuable insights without the need for substantial in-house AI budgets and teams. It allows service providers to unlock the potential of their network, turning every conversation into a valuable source of data for innovation, retention, and revenue growth.
Final thoughts
Evolve IP's AI-powered call recording platform, with Dubber Moments, is a significant leap forward in the evolution of call recording technologies. It goes beyond conventional transcription services, offering deep, actionable insights into customer interactions. This innovation could well be a game-changer, reshaping how businesses interpret and respond to their customer communications. However, the true impact of this technology will be seen in its practical application and the tangible benefits it brings to businesses.