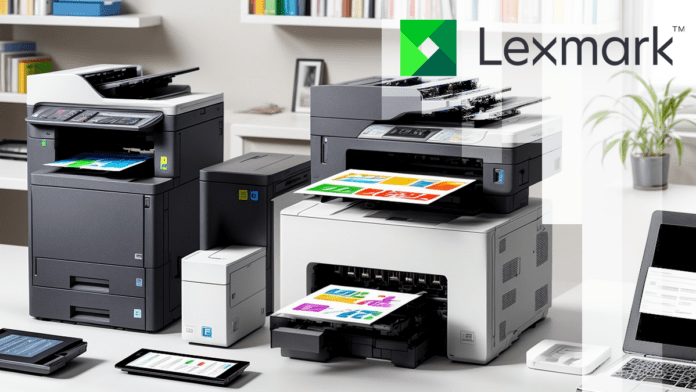 Lexmark has been recognised as a leader in the IDC MarketScape: Worldwide Print Transformation 2023 Assessment. This recognition acknowledges Lexmark's strategic use of device data analytics to develop IoT solutions like Optra Edge and Optra IoT Platform. Their transformational strategy, strategic customer targeting, and clear avenues for growth have all contributed to their success. The company's ability to leverage machine learning to improve customer outcomes and drive bottom-line benefits has also been praised by the IDC MarketScape assessment.
This honour follows a similar recognition in the 2020 assessment, confirming Lexmark's consistent performance in the field. The IDC MarketScape report scrutinises transformational offerings from print Original Equipment Manufacturers (OEMs), spotlighting vendors with robust non-print portfolios, integrated business strategies, and a promising future in the long run.
Key factors behind Lexmark's success
Success in this sphere is no mean feat. It requires advancements in cloud technology, mobile technology, social media, big data analytics, and a complete portfolio of services, solutions, and technologies. Furthermore, investment in Research and Development (R&D) and demonstrated thought leadership are also crucial.
Lexmark's approach has been to utilise its extensive experience with device data analytics and cost-effective asset use and support. This expertise has been key in developing IoT solutions such as Optra Edge and the Optra IoT Platform.
Lexmark's strategic approach
A large part of Lexmark's successful strategy involves targeting industries where it already has a strong presence and knowledge. Lexmark's customer base includes seven of the top 10 global banks, nine of the top 10 global retailers, all top 10 US retail pharmacy chains, eight of the top 10 global manufacturers, and seven of the top 10 US federal agencies. The company has leveraged this to drive positive business outcomes.
Lexmark President and CEO Allen Waugerman said:
"We are honoured to again receive this IDC MarketScape recognition, which recognises our early commitment to emerging technologies that enable us to deliver more value to customers in new and existing markets."
Lexmark's growth plan
Despite being in its early stages, Lexmark's IoT business has a clear path for near-term expansion. This involves growing within existing customers, expanding vertical and geographic targets, and discovering new go-to-market channels.
The IDC MarketScape's assessment of Lexmark's transformation strategy commends its use of data analytics from its managed print services. This same principle has been applied to Lexmark's IoT solutions with Optra Edge and the Optra IoT platform.
Final thoughts
Lexmark's recognition by the IDC MarketScape is a testament to its innovative approach to technology. The company's strategic focus on areas where it already wields influence has been a significant factor in its success. Moreover, Lexmark's early commitment to emerging technologies has positioned it as a leader in print transformation, as well as in managed print and document services, and security solutions.
As the world of technology continues to evolve, companies like Lexmark will be instrumental in driving innovation. This is a company that clearly understands its customers' unique challenges and is not afraid to leverage its technological expertise to provide effective solutions.