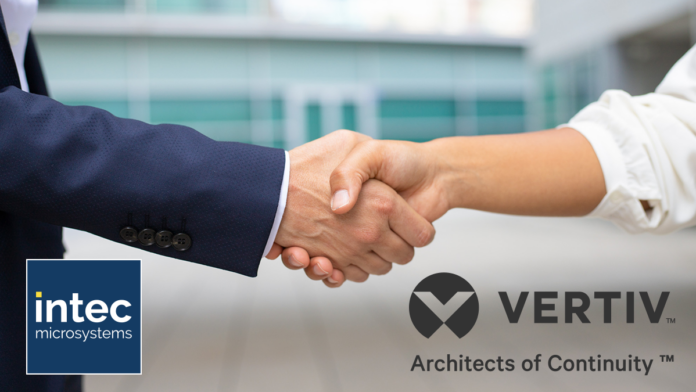 Vertiv has announced a strategic partnership with IT hardware, software and services distributor, Intec Microsystems, for the UK and Ireland. The partnership combines Vertiv's range of products and services with Intec's sales expertise, providing a comprehensive offering to the reseller network.
The aim is to enhance the distribution of Vertiv's critical infrastructure solutions, including uninterruptible power supplies, thermal management systems and power distribution units. This collaboration forms part of Vertiv's strategy to scale up its channel business across EMEA and globally.
Merging strengths to amplify distribution
This partnership is not merely about joining forces. It's about combining the strengths of both companies to enhance their reseller network. Vertiv's Partner Programme, the Vertiv Solution Designer product selection tool, and the increasing partner-focused Marketing Centre resource library align perfectly with the added-value approach that Intec Microsystems already offers to its network.
Deepening the distribution pool
By partnering with Intec Microsystems, Vertiv's evolving channel segment continues to expand, delivering a comprehensive distribution offering to its growing reseller partner network. Vertiv's partners can now enjoy an extensive range of critical infrastructure solutions – from uninterruptible power supplies and thermal management systems to power distribution units and integrated solutions. This is all backed by top-tier service offerings, meeting the high technical demands of customers.
"Scaling up our channel business is a strategic priority for Vertiv, not just in the UK but across EMEA and globally. From our first meeting it quickly became apparent that there was a real synergy between Vertiv's rapidly maturing channel evolution and the collective ambition of the team at Intec Microsystems. We look forward to collaborating with the entire team, working together to add real value to our customers." – Martin Ryder, channel sales director, Northern Europe at Vertiv
Final thoughts
This strategic partnership between Vertiv and Intec Microsystems demonstrates how two companies can combine their strengths to improve their offering and distribution capabilities. As Vertiv continues to invest in its sales team, partner programme, incentives and tools, we can expect to see a further boost in opportunity, availability, and value in the market. In a rapidly evolving industry, such strategic alliances are a key to stay ahead. It will be interesting to see how this partnership unfolds and the potential impact it will have on the IT infrastructure landscape.