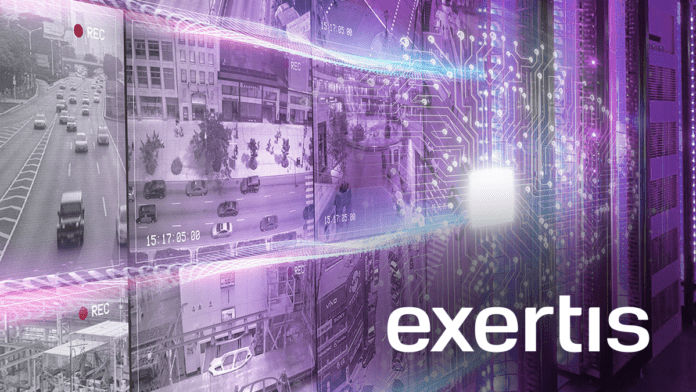 In an era of ever-increasing digital surveillance and security concerns, safeguarding critical data is paramount. Western Digital's WD Purple series of surveillance storage solutions has emerged as a trusted name in the industry, and Exertis Enterprise, a leading technology distributor, is your go-to destination for acquiring these cutting-edge products. This article explores the importance of WD Purple and the reasons why people should turn to Exertis Enterprise for their surveillance storage needs.
Unveiling WD Purple: The Surveillance-Optimized Storage
Tailored for Surveillance Needs
WD Purple drives are specifically designed to cater to the unique demands of surveillance systems. Unlike conventional hard drives, WD Purple drives are engineered for constant, 24/7 operation. They can handle the rigorous write-intensive workloads associated with recording high-definition video footage. This specialization ensures longevity and reliability in surveillance setups, making them an ideal choice for both small-scale home systems and large enterprise-grade installations.
Cutting-Edge Technology
The WD Purple series incorporates advanced technologies such as AllFrame™ Technology which helps reduce video frame drops and improves video recording and playback. The WD Purple Pro series comes equipped with Western Digital's AllFrame™AI Technology. . AllFrame AI technology supports up to 32 AI streams for deep learning analytics within the system while reducing frame drops. These features make WD Purple drives not only reliable but also highly efficient, allowing users to capture every crucial moment with clarity.
Enhanced Compatibility
The drives are compatible with a wide range of surveillance systems, including DVRs, NVRs, and video management software. This versatility enables users to seamlessly integrate WD Purple drives into their existing surveillance infrastructure, ensuring that they get the most out of their investment.
Comprehensive Warranty
Western Digital stands behind its products with a 3-year limited warranty, reinforcing the confidence users can have in WD Purple drives. This warranty serves as a testament to the quality and reliability of these products, giving users peace of mind that their surveillance data is in safe hands.
Exertis Enterprise: Your Trusted Surveillance Storage Partner
Industry Expertise
Exertis Enterprise has a long-standing reputation as a leading distributor of cutting-edge technology solutions, including storage, surveillance, and networking products. With years of experience in the field, Exertis Enterprise has developed unparalleled expertise in delivering surveillance storage solutions tailored to your specific needs.
Vast Product Portfolio
Exertis Enterprise offers a comprehensive range of WD Purple products, ensuring that customers can find the perfect storage solution for their surveillance projects. Whether you need high-capacity hard drives, SSDs for quicker access, or network video recorders (NVRs), Exertis Enterprise has got you covered.
Personalized Support
What sets Exertis Enterprise apart is its commitment to providing personalized support and advice to its customers. Their knowledgeable team is always ready to assist you in choosing the right WD Purple product for your unique requirements. Whether you're a small business owner looking to upgrade your security system or a large corporation in need of a customized storage solution, Exertis Enterprise is dedicated to finding the best fit for you.
Fast and Reliable Distribution
Exertis Enterprise's robust distribution network ensures quick and dependable delivery of your surveillance storage solutions. This efficiency minimizes downtime and allows you to get your surveillance system up and running without delay.
In today's fast-paced digital world, security is of utmost importance. WD Purple surveillance storage solutions, tailored for continuous and reliable operation, offer a superior option for safeguarding your critical surveillance data. When it comes to acquiring these products, Exertis Enterprise stands as the clear choice for customers. With their industry expertise, extensive product portfolio, personalized support, and efficient distribution, Exertis Enterprise ensures that you get the best surveillance storage solution for your specific needs. Don't compromise on your surveillance data's safety—opt for WD Purple from Exertis Enterprise and experience true peace of mind.
Make the right choice and visit: https://exertisenterprise.com/wd-purple/ or contact [email protected]